Valeways adds a Stress Buster to its healthy walking programme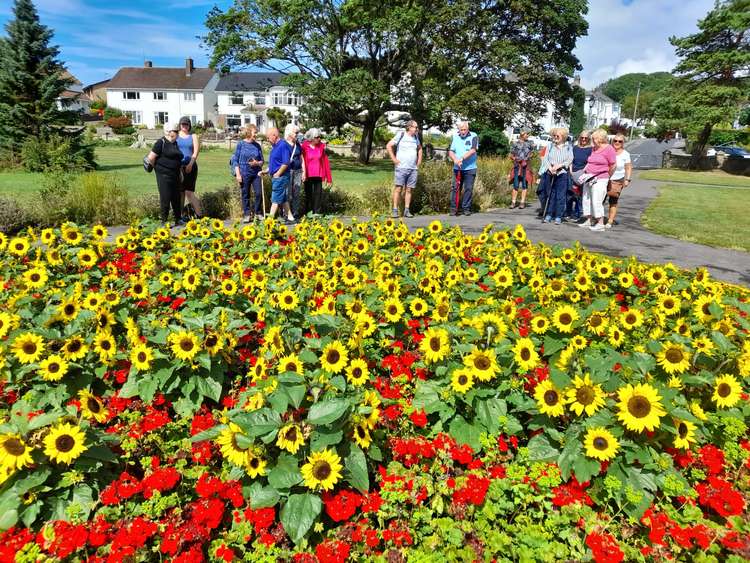 Taking in a floral display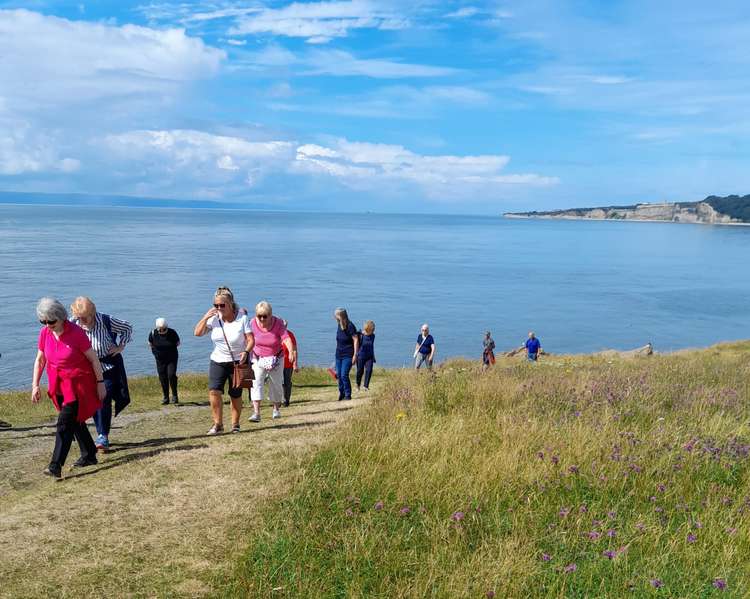 Strolling over the headland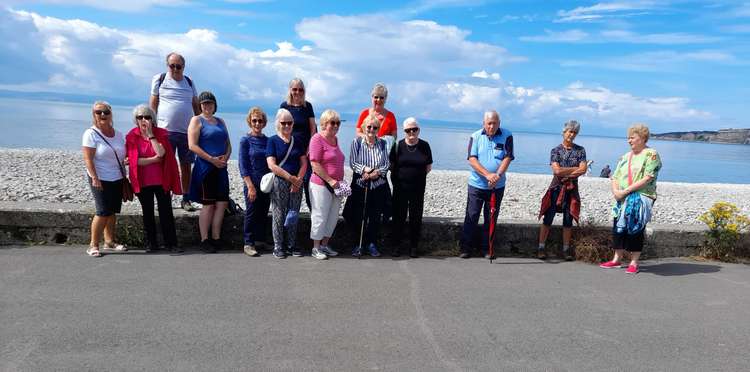 Many recent scientific reports have proven the link of regular walking with benefits to physical and mental health. And the good news is that it doesn't need to 10,000 steps a day, providing it is a routine of more than 20 minutes a day a benefit is experienced. Walking in greenspaces has the greater benefit of fresh air and nature but if this is not possible chatting to a friend or saying "hello" to a passing stranger is equally good.
Valeways recently had a very successful launch walk of our new "Stress Buster Strollers" attracting 16 strollers on 27th July to Romilly Park for a sunny and friendly stroll around the Knap followed by ice cream or a coffee in the local Knap cafes. All enjoyed the experience and many will be back for the exercise and to make new friends. This group meets 10:30 am the last Tuesday of every month by the tennis courts in Romilly Park, Barry.
The Stress Busters joins Valeways' monthly "Carers" and "Living with Cancer" strollers and the 10 other fortnightly stroller walks every month from 5 locations in Barry, Cosmeston, Cowbridge, Llantwit Major and Penarth.
Encouraged by this successful launch and the success of the longstanding groups, Valeways is set to launch a third stroller group in Barry in partnership with Cardiff and Vale Well Being group. This stroller group will be walking from the Drop-in Café at Golau Caredig building on Broad Street, Barry, they were only too pleased to help. The first walk of this new group will take place on the 26th August at 2.30pm starting from the café. The walks will take place fortnightly and will aim to showcase the waterfront and the developing docks area.
Valeways is also proud to be working with "Action for Elders" to encourage our older citizens to return to their former interests and maybe some new ones as we head out of the Covid crisis. We hope to see some enjoy our stroller walks and form new friendships or renew old ones.
All walks are free and open to all. For full details of all the walks provided by Valeways visit www.valeways.org.uk. A weekly summary of Valeways walks is available on Facebook @valeways