REWIND: The Armorial Bearings of the Vale of Glamorgan County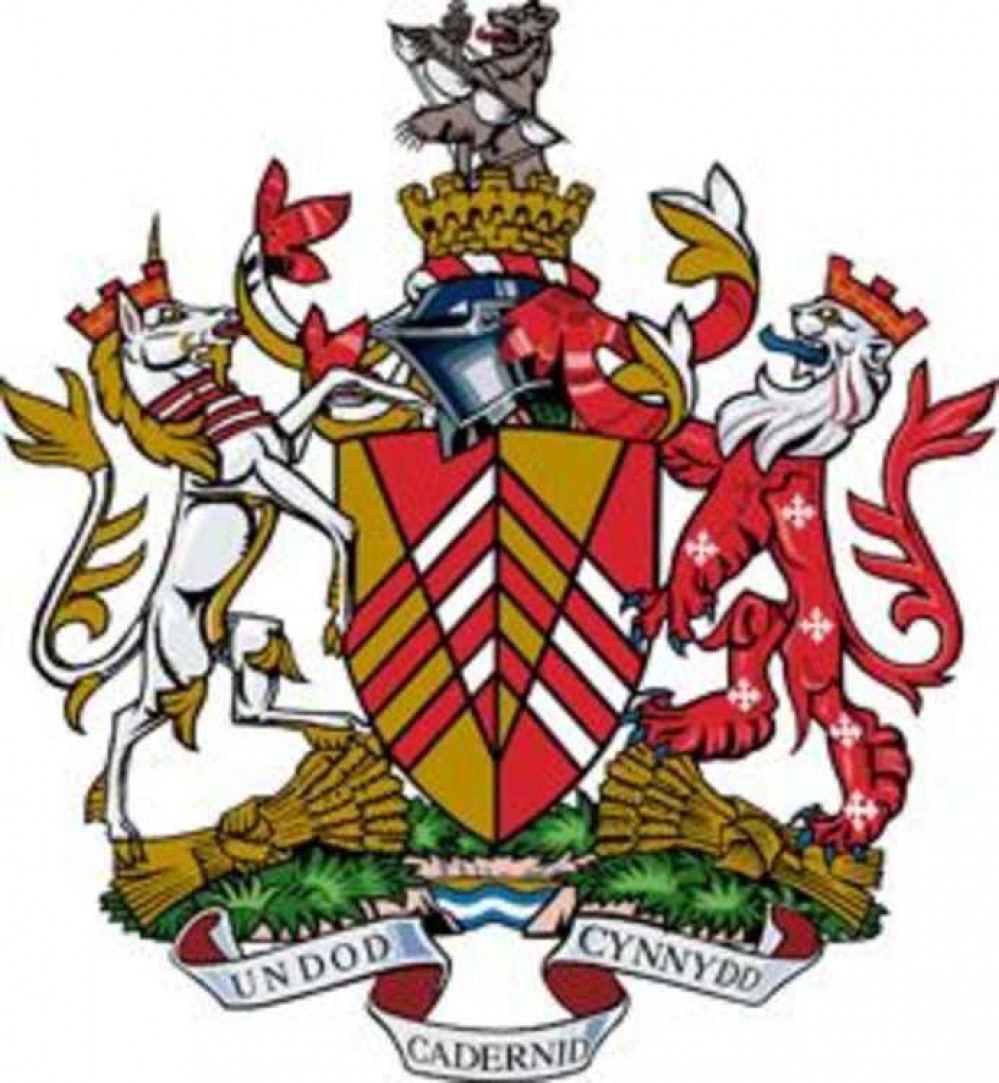 When designing the 'Achievement of Arms' for the Vale of Glamorgan, the task was to link the past with the present and create a simple but distinctive heraldic symbol.
For the central shield design, the Arms of the Ruler of Glamorgan Iestyn ap Gwrgant, or those attributed to him, 'Gules three chevronels Argent', or red were combined with the Arms of the de Clares, 'Gold three chevronels Gules'.
They are combined in a V-shape, to represent the Vale of Glamorgan; its wedge shape may also be interpreted as a very simple shape of a vale.
The coat of arms is surrounded by 'supporters' – a unicorn for Barry and a Lion for Cowbridge. Each, to make it appropriate to the Vale of Glamorgan as a local authority, is crowned with a mural crown as an emblem of civic responsibility.
The Crest derives from the 'Bear of Penarth' combined with a ship's mast and sail, as a reference to the Arms attributed to St. Illtyd which are of significance in standing for Llantwit Major.
The tower from which the Penarth Bear emerges also alludes to Llantwit, three towers appearing in the Arms attributed to St Illtyd.
Cowbridge's lion supporter has six crosses: these represent the six churches which were founded in or about Llanilltud Fawr. The Unicorn has bars round its neck for Barry.
Together they stand upon a 'Compartment', which represents the coast of Glamorgan with its headlands and inlets, beaches and cliffs; the garbs or sheaves of wheat which also appear upon the Compartment are a way of commemorating the agricultural activities of the Vale.
Along the bottom reads "UNDOD CADERNID CYNNYDD" which translates to "UNITY STRENGTH PROGRESS".