New plaques unveiled at Merthyr Dyfan Cemetary to commemorate important local historical figures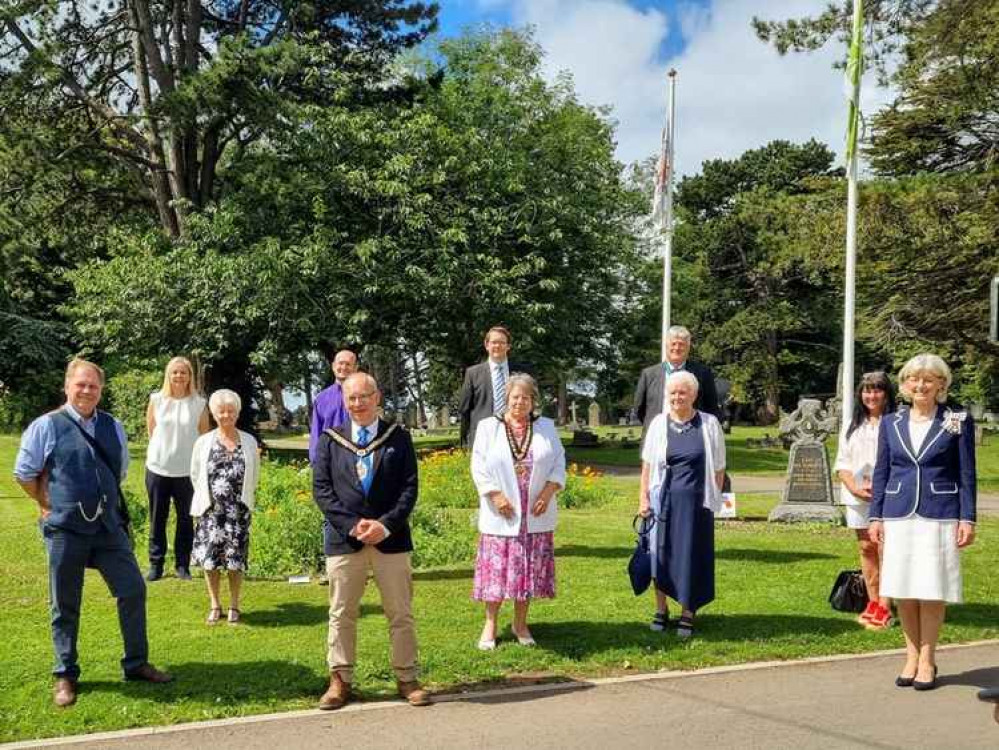 From left to right: Cllr. Nic Hodges, Amanda Evans (BTC Cemeteries & Facilities Manager), Cllr. Margaret Wilkinson; Cllr. Ian Johnson, Barry Town Mayor Cllr. Steffan Wiliam, Joel James MS; Vale of Glamorgan Council Mayor Jayne Norman; Peter Dewey High Sh
Barry Town Council has unveiled a new set of plaques within Merthyr Dyfan Cemetary that commemorate important local historical figures.
Members of the town council and a small group met on Wednesday 14 July to mark the unveiling at a socially-distanced event.
"Within Merthyr Dyfan Cemetery each person has a story," said the Council.
"Barry Town Council want to share with the residents of Barry just how many of the people buried in the cemetery effected and contributed to the history of Barry and in some cases, even internationally."
It is hoped that the four plaques which were unveiled will be the first of many.
The Council plans to share the stories of those buried within the cemetary, with plaques near their graves and pathways, so that interested visitors will be able to read about their lives.
The plaques unveiled on Wednesday included;
- Beatrice Lewis (1877 – 1929) – The first Woman elected to Barry Council. - Gareth Richard Vaughan Jones (13 August 1905 – 12 August 1935) – The Welsh journalist who in March 1933 first reported in the Western world, without equivocation and under his own name, the existence of the Soviet famine of 1932–33, including the Holodomor. - Elizabeth Phillips Hughes (12 July 1851 – 19 December 1925) - Welsh scholar, teacher, and promoter of women's education. - Margaret Lindsay Williams (1888 – 1960) - Welsh artist who was commissioned to paint portraits of the British royal family, European royalty and American presidents.