Holm View queues speed up after reports of hour-long wait times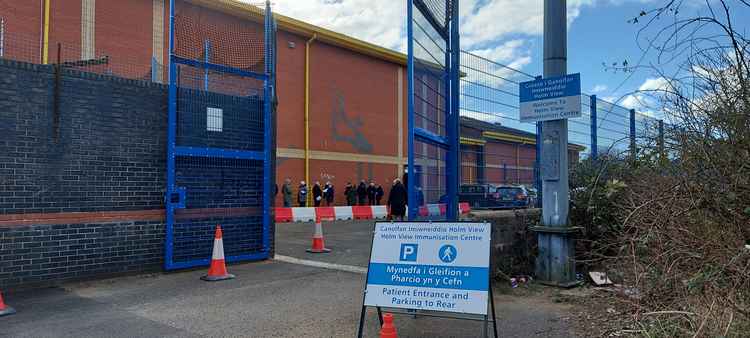 At Holm View mass vaccination centre today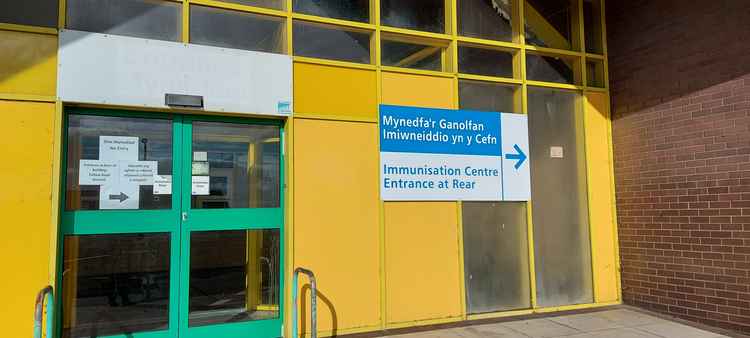 Our NEW weekly newsletter starts on Friday. Click HERE and enter your email address so you don't miss out.
Patients at the Vale's first mass vaccination centre at Holm View Leisure Centre say they waited roughly 15 minutes outside today before being called in for their appointment.
The centre opened on Monday 8 February, and several readers said they waited up to an hour outside for their appointment.
Today patients did not wait outside for long: at 1pm a queue of 20 people was moving quickly, with patients being called inside roughly every three minutes.
Susan Robert, 72, came from Fairwater for her first dose of the Coronavirus vaccine. She said there was "no problem" with wait times.
"My daughter warned me about the queues, but it was wonderful," she said.
"I queued for about 10 minutes outside, and then it took maybe 10 minutes inside at my appointment."
Muriel Randall, 67, had travelled from Llantwit Major using the Greenlinks service for her appointment. She said there was "no wait time".
Similarly, Mr Whittaker said he had waited "for 10 or 15 minutes" before he was called inside for his appointment.
A security officer managed the socially distanced queue outside by directing people and cars where to go, and bringing chairs to those who were unable to stand.
A spokesperson for Cardiff and Vale University Health Board said: "We are aware of some concerns around queuing at our Barry Mass Vaccination Centre and are actively looking into how we can improve this.
"If people do have an appointment at the centre we ask to please attend alone where possible, do not attend early to minimise the need to queue and please wrap up warm.
"We thank everyone for their patience while we deliver this vaccination programme."
Cardiff and Vale University Health Board is set to have offered Covid jabs to the first four priority groups by the end of the week.
This includes all residents in a care home for older adults and their carers, all those aged 70 or over, frontline health and social workers, and clinically extremely vulnerable people.