Anger over Dropped Kerbs: Vale MP Meets with Residents to Support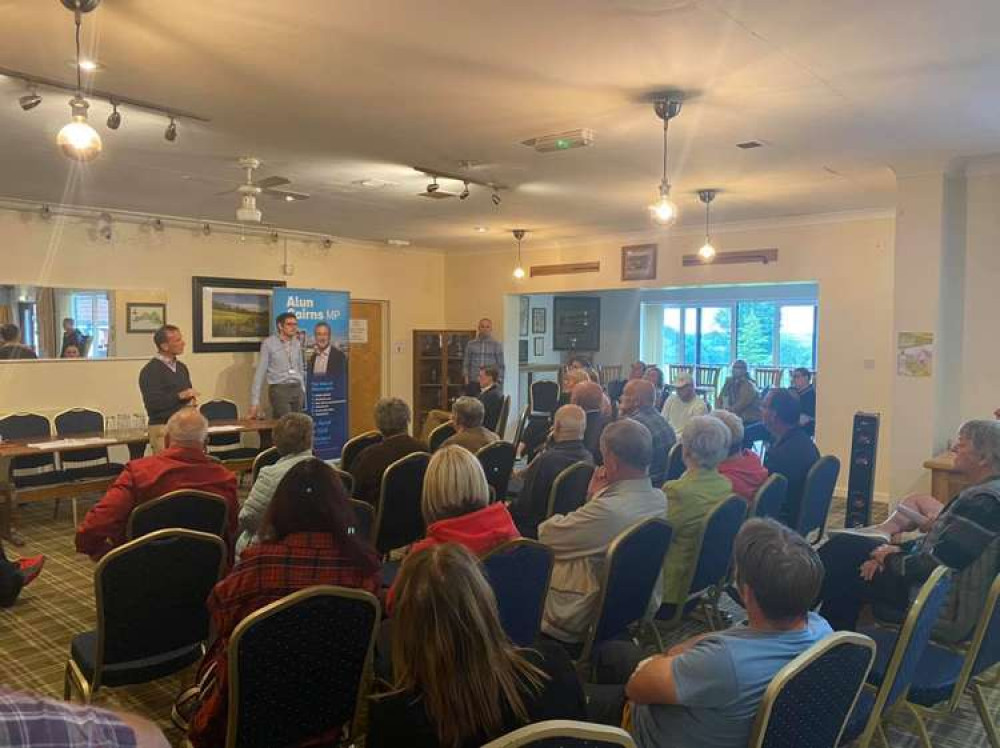 Residents across Barry and the Vale are furious with the Vale of Glamorgan Council's approach to the issue of dropped kerbs.
The Vale Council have begun charging residents for the installation of dropped kerbs to allow access into their own driveways, these costs can total up to £1000 with an additional £215 application fee being insisted upon as well.
Vale MP Alun Cairns facilitated a meeting between local councillors and residents to discuss the issue and support residents in finding a way forward. The meeting took place at Brynhill Golf Club in Barry.
The room at the Golf Club was evidently full of frustration as residents potentially face paying extortionate charges if the Council enforce the installation of dropped kerbs.
There was particular anger on the Council's insistence on a £215 'application fee' while the Council simultaneously insists upon the necessity of these changes taking place.
Mr Cairns commented, "For many people the previous existing arrangement had been functioning for decades, these charges appear to be nothing but another revenue raising exercise for the Council, rather than a legitimate cost. At the meeting we explored a long list of issues with the Council's approach and together we have put a plan in place to take this forward. As we emerge from a pandemic which has had such an impact on people, it's hard to understand why the Council are making this a focus of their resources."
A resident campaign group has now been established to challenge the Vale Council on this issue and Alun Cairns has agreed to write to the Council's leadership so that direct conversations can take place to find a solution.
The Vale MP added, "There are examples of elderly residents who were panicked by the letter, having used their driveway for decades, and also examples of people who simply do not have the funds. This would force people to park on the roads which creates significant safety concerns, particularly when we consider access for emergency vehicles. I urge the Vale Council to engage with our community and to drop these plans."