UP CLOSE IN BARRY with the 'Metalidads' making it easier for fathers to find friendships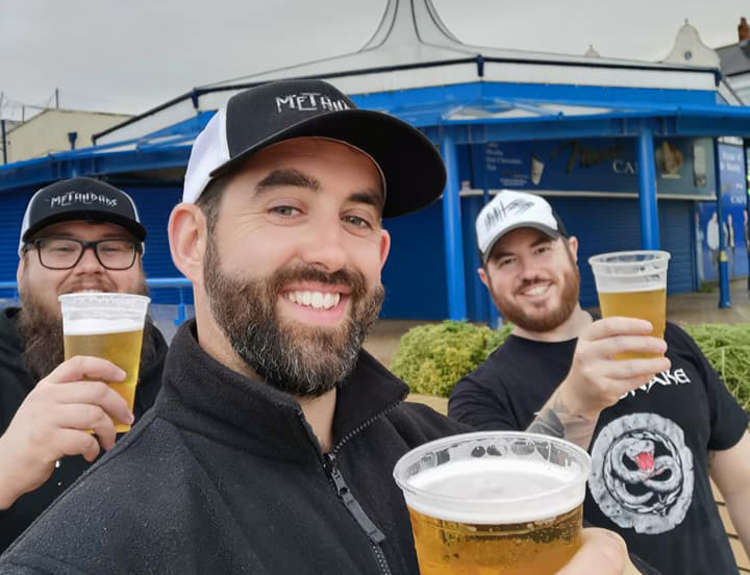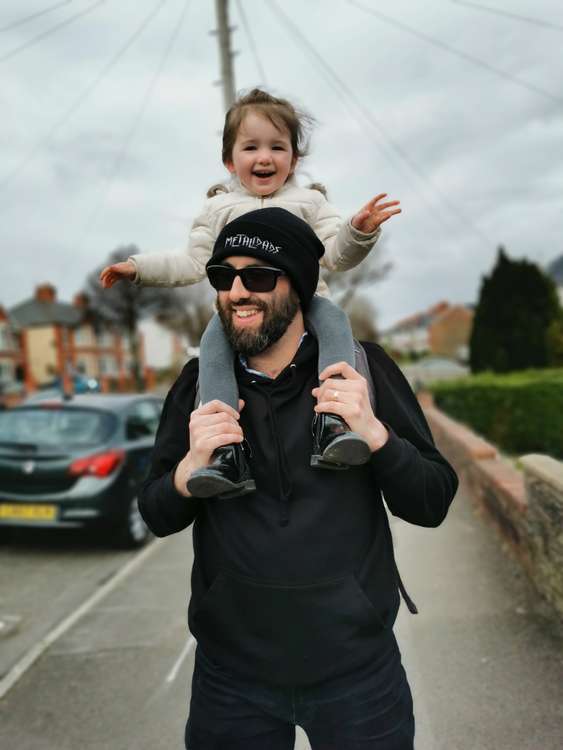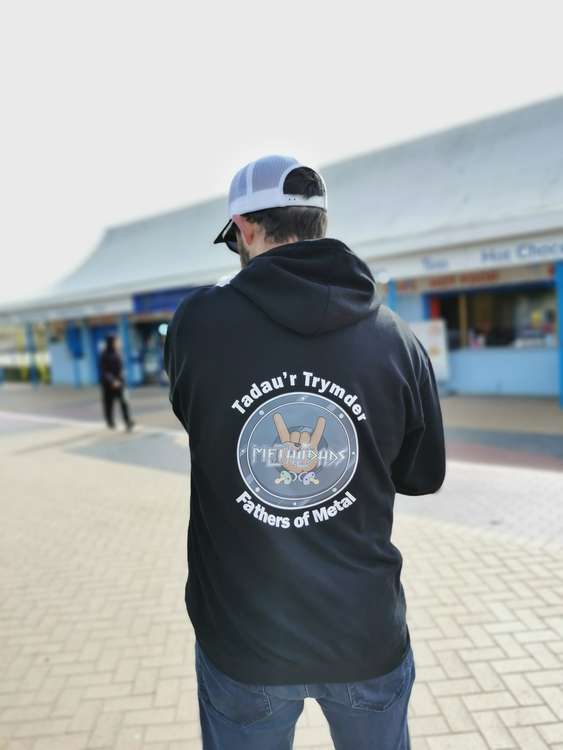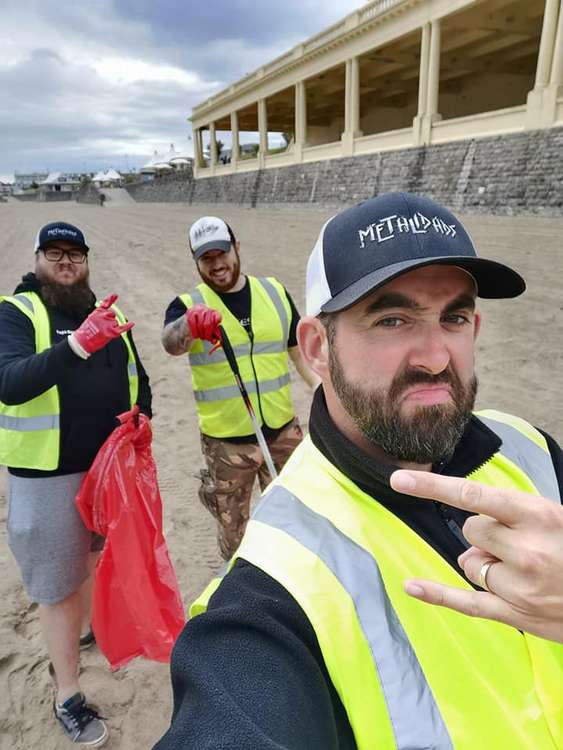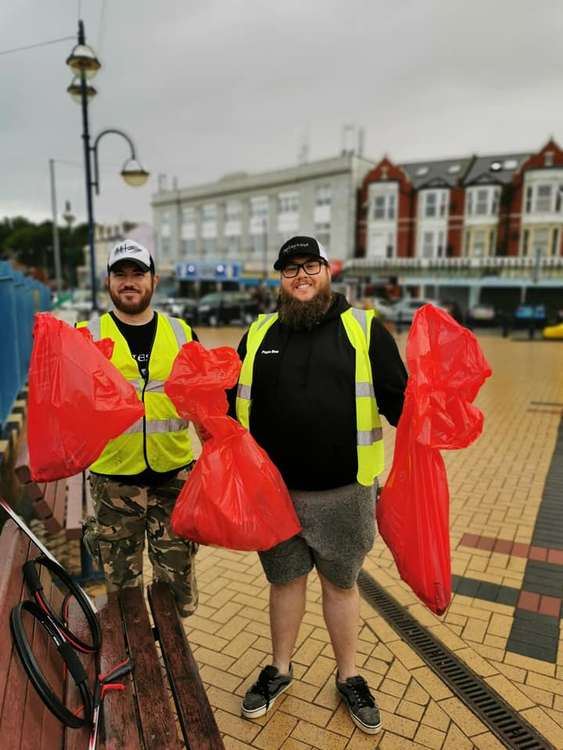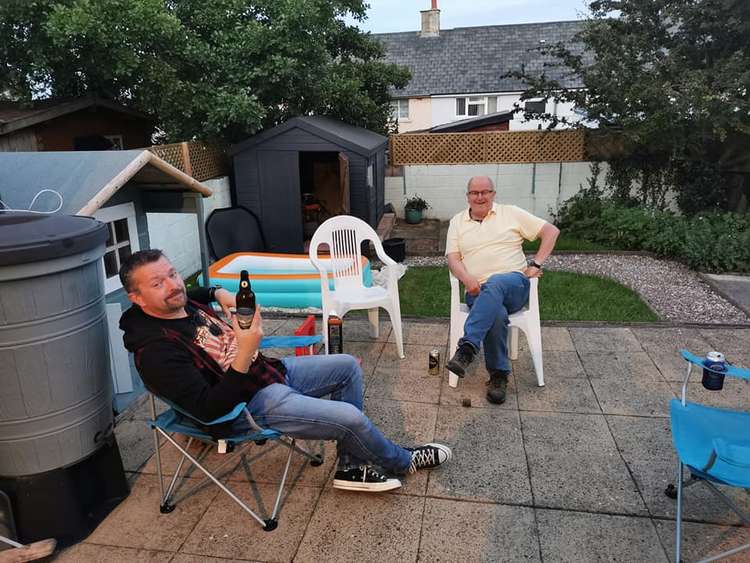 At Barry Nub News we aim to support our community. We promote shops, businesses, charities, clubs and sports groups.
We have been profiling some of these businesses and organisations as well as the personalities who do their best to help others in a feature called 'Up Close in Barry'.
It's safe to say there's no instruction manual for when you become a parent – you're almost expected to pick it up on the job. While it's an exciting and joyous time, there are also unexpected challenges to face along the way.
But with the pandemic seeing huge increases in isolation, where do you turn to when you need that extra support, especially when the advice available isn't necessarily aimed at you?
Nub News caught up with Huw Clarke, who co-founded Metalidads alongside Ben Sainty one year ago.
The pair first met when Ben came to Trystan for guitar lessons, but they reconnected almost a decade later when Ben became a dad.
Together they set out to create a space for dads to find advice and friendship through the common interest of metal music.
They set up a Facebook group, which now grown to over 80 members from around the world, where dads can discuss music, read articles, get family and mental health support.
But since then, the duo has also organised community initiatives such as litter-picking, a health group, and a regular podcast.
"We're trying to create a strong friendship group where the mutual interest is heavy metal, but we're really about having a comfortable and safe space for guys where they can drop their guard or level of seriousness and be able to laugh with each other," Huw explained.
"There's no pressure on the members to contribute to the page - you can't force dads to do it but we try to use metal music as a vehicle to have these conversations."
Huw admitted that the pandemic had allowed conversations about mental wellbeing to happen more easily but dads in particular could still struggle to open up.
"In the first two years of my daughter's I could count on one hand how many times I opened up to any other dads about the struggles of parenthood and the expectations of the role," he said.
"One thing we do on the page is 'self-care Sundays'.
"We choose maybe eight or nine pictures, for example of the lead singer of Metallica, James Hetfield with all sorts of emotions and facial expressions.
"Then we ask which picture best reflects your mood and everyone responds using an emoji. So, we're able to ask these mental health related questions, but use the comedy of the photographs to help people answer.
"In our podcast we'll discuss our favourite albums, songs, performers from different decades but we'll also answer questions about fatherhood.
"Things like 'what advice would you give to new dads?' or 'what to expect from having your second child'."
Of course, their discussions come from first-hand experience, not just of parenthood but personal struggles.
"I was diagnosed with depression in the summer last year. From my understanding, I think I potentially had depression my entire life, but it's only surfaced maybe two or three times in my life," said Huw.
"It was during my GCSEs, then as we moved house in 2017 and then with the pandemic.
"I've been able to keep my job and I'm very, very grateful. I don't take that for granted.
"When people spend so much time with each other, the house has to be the classroom, the workspace, the playroom, where my guitars are, and we're all eating it just becomes a bit smaller.
"Little tiny conversations or things that are so insignificant become triggers for arguments.
"Having that on top of regular activities stopped like music, not being able to go to the pub, or see people all came together in the form of me having extremely low moods, more than I've ever had in my entire life.
"It was affecting my ability to be a father, my ability to be husband, and be a very pleasurable one of that in regard.
"I had this eureka moment about reaching out to a couple of my good friends to start a small working group.
"The metal music theme popped into my head, and I ran it past Ben.
"He's had postnatal depression and some negative experiences, so we created Metalidads based on that. "I've found it's keeping me at my healthiest too. If you do good for others, you feel better in yourself as well." The group has been warmly welcomed in the community, where residents have realised the need for dads to have their own space to seek help. "COVID has definitely brought a lot more awareness for dads to get them to try something different," said Huw. "We are the first to say that the mums should have the emphasis and be the focus, we absolutely understand that. "But that's actually part of that's a part of the problem. It basically makes dads turn into a robotic version of themselves. "That's what happened to me, and that is a part of the problem. It isn't a singular person's responsibility; parenthood has to be a symbiosis of two people. "It's not about who wins and who needs to suffer more. People need to think about unity to be able to go forward. "We also welcome all dads, no matter their parenting situation. We're sensitive to those who are going through break-ups, shared custody or single-parenthood too." Get involved with the Metalidads by visiting their
Twitter
, and
YouTube
pages.