Two Barry Coastguard officers awarded Valedictory Certificates for years of service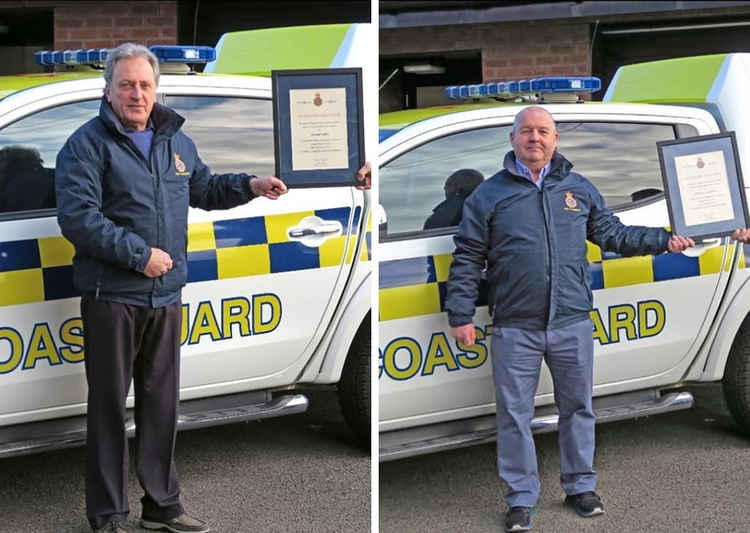 Anthony Macpherson (left) and Michael Selley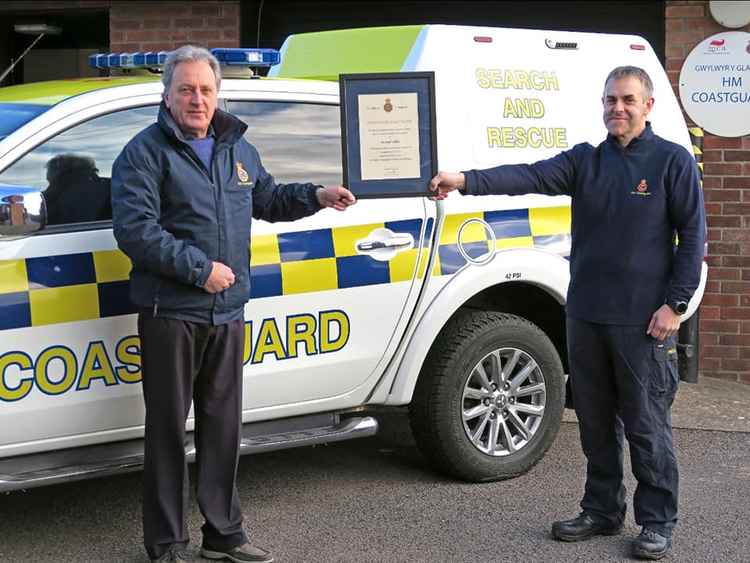 Anthony Macpherson and station manager Chris Fletcher (left)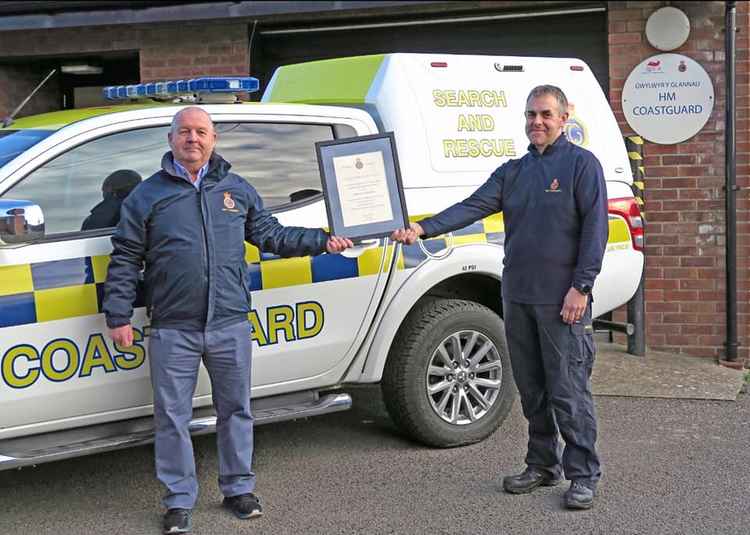 Mike Selley and Chris Fletcher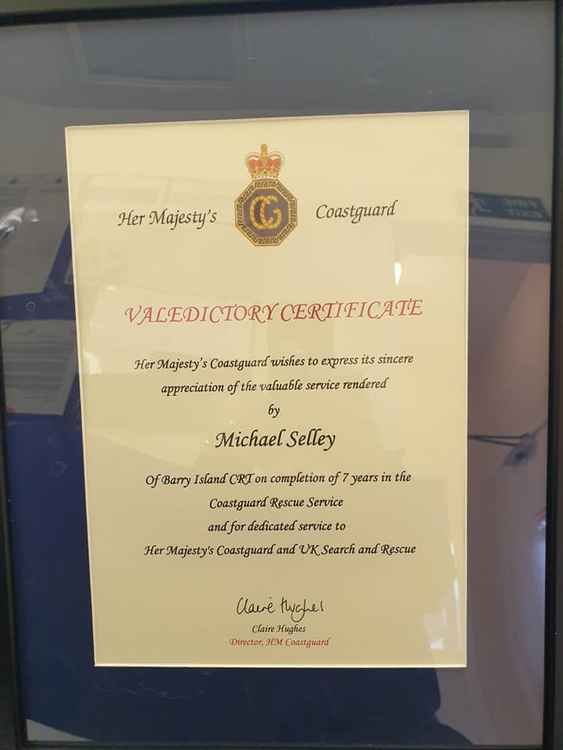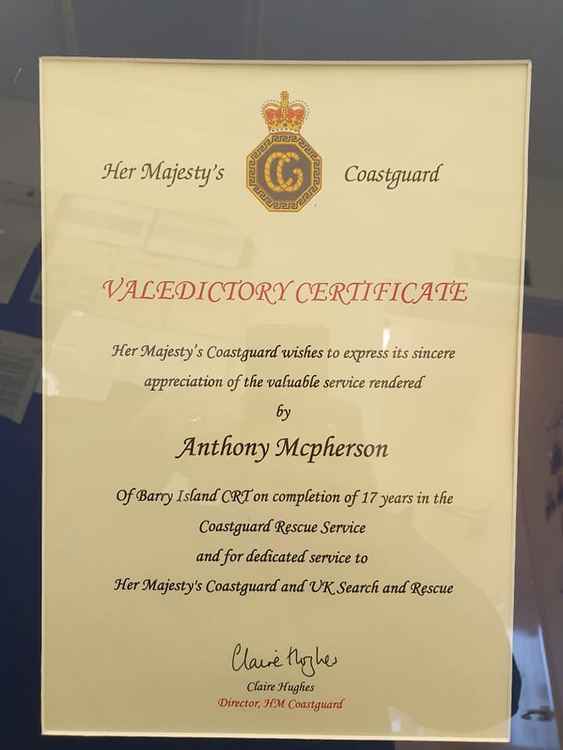 Michael Selley and Anthony Macpherson have been awarded Valedictory Certificates for their years of volunteer service to Barry Coastguard.
Station manager Chris Fletcher presented their certificates, which recognises Coastguard volunteers who have volunteered for more than five years.
Tony Macpherson volunteered for 17 years as a Rescue Officer, and Mike Selley for seven years, two as station manager.
"Normally we would have one of our senior full-time staff come and award their certificates, but teams aren't allowed to mix with Covid, so I did it," said station manager Chris Fletcher.
"These are awarded through our head office, which is a nice recognition that someone has given their time to the Coastguards.
"Anybody that has given their time to be a coastguard over five years or so is a huge commitment. We're on call 24/7 and could get paged at any time.
"Seven years is a long time, and Tony has given 17 years, and it takes a toll on the body."
Barry Coastguard are currently in the process of recruiting three new volunteers, and will have another two or three join the nine-person team after that.
"We have to stagger the recruitment process so we can train them safely and follow social-distancing," said Chris.