The record breakers of Barry and those who came close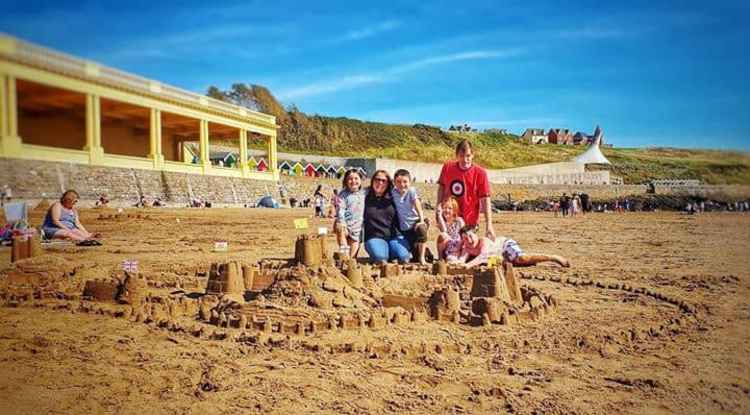 The record-beating sandcastles (image via Beautiful Barry)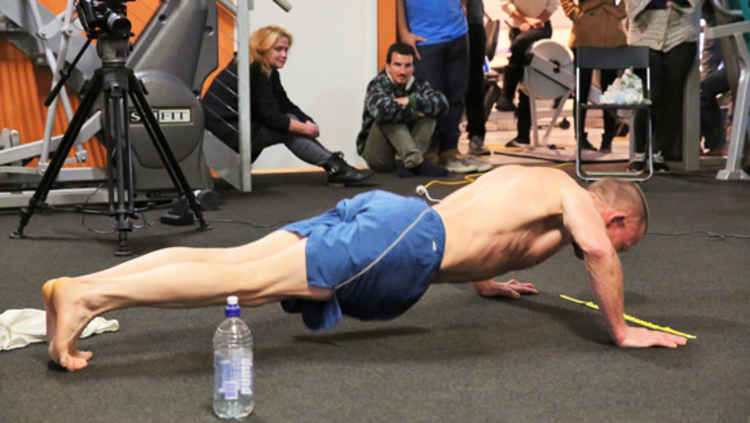 Carlton Williams, from Barry, holds the record for the most push-ups in an hour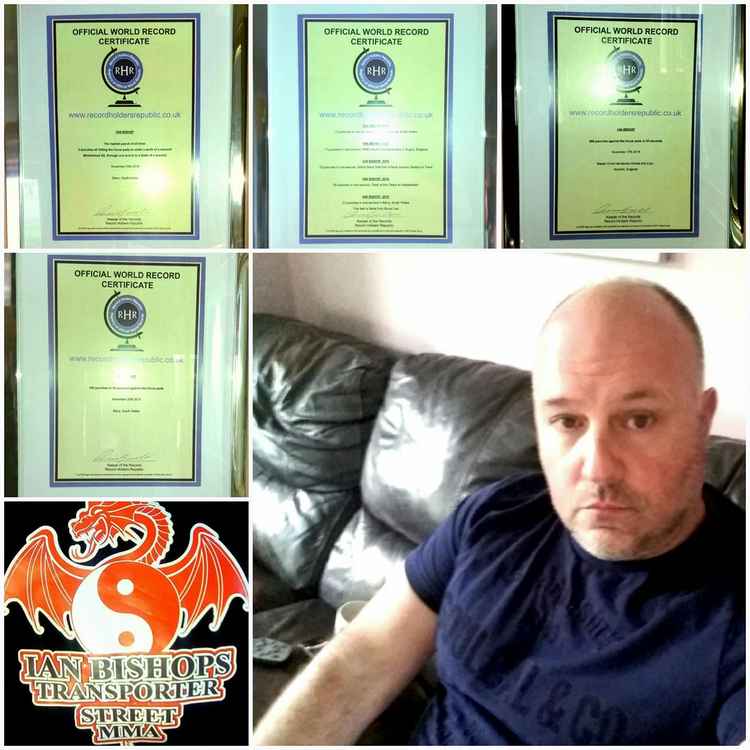 Ian Bishop, the fastest puncher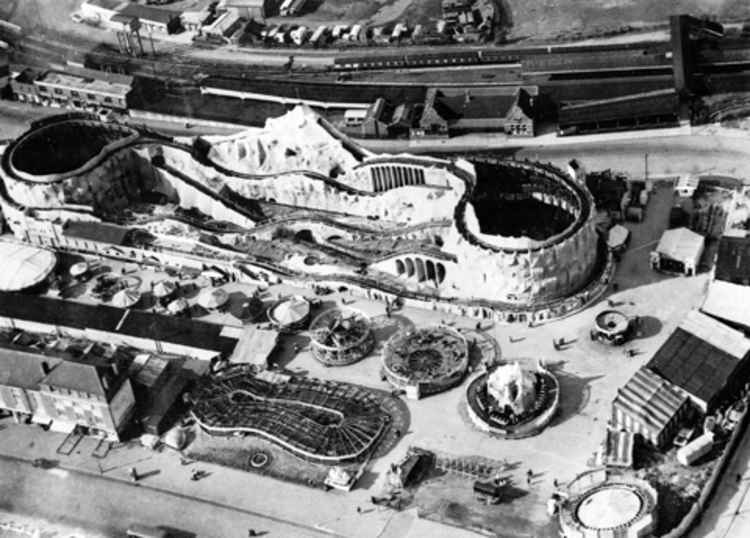 The Scenic Railway (photo by Joyland Brooks)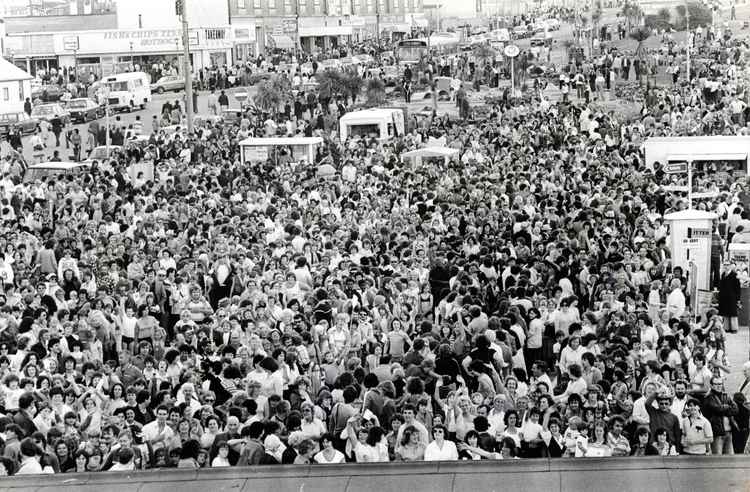 The longest conga line attempt in 1979 (photo by Media Wales)
For this week's newsletter-only story, we've decided to look at the record holders of Barry. Some are Guinness official, and others break the world rankings.
From sandcastles to conga lines, here are some of the record breakers from our town, as well as some who came close…
Longest line of sandcastles
Community group Beautiful Barry organised the challenge to build the longest continuous line of sandcastle back in 2019 to celebrate reaching 5,000 members.
They had to beat 1,924 sandcastles, each touching and with four towers to break the record.
Children, adults, visitors and locals all came together on Whitmore Bay to build the sandcastles.
Local solicitor Dennis Clarke and Vale Councillor Leighton Rowlands acted as the official witnesses and Mike Newton was the official surveyor, as required by the Guinness World Records.
Most push-ups in one hour
Though Carlton Williams broke his own record of most push-ups in one hour in Australia, where he now lives, the super-fit 50-year-old hales from Barry.
In 2015 Carlton smashed his previous record of 1,874 reps that he achieved the previous year, reaching 2,220 and showing that his three months hard training definitely paid off.
"I didn't really feel that much pain," he told Guinness World Records.
"I got a shoulder injury - that was my biggest problem … after a while you just get used to it."
Carlton told the BBC he did it to "prove for once and for all that the Welsh people are physically, socially and spiritually superior".
Most punches thrown in a second
Martial arts master Ian Bishop holds the record for the most punches thrown in a second. In 2017, aged 49, he beat the record, throwing a staggering 20 punches in one second.
His technique comes from a combination of martial arts skills, and although Guinness World Records no longer recognises one-second records, Ian proudly shows of his technique and certificates from other bodies on his Facebook page.
Biggest wooden rollercoaster in the UK
With a track stretching for just over a mile and an initial climb and drop of 72 feet, the Scenic Railway at Barry Island Pleasure Park was the biggest wooden rollercoaster in the UK.
It was also one of the last wooden rollercoasters built in the country, opening in 1940. Along with the other traditional scenic railways the ride's wooden framework was covered in rippled thick plaster and painted to resemble a rocky mountain landscape.
Longest conga line
Barry Rotary Club came close to beating the record for the longest conga line in 1979 – but alas, there was no cigar.
The attempt to break the world record conga dancing line took place in September, and fell short by 916, with 7,213 people turning up.
The club organised the event in bid to provide equipment for Barry YMCA's new headquarters in Gladstone Road, and raised money towards this.