Meet the five female-led businesses based in a converted train at the Goodsheds in Barry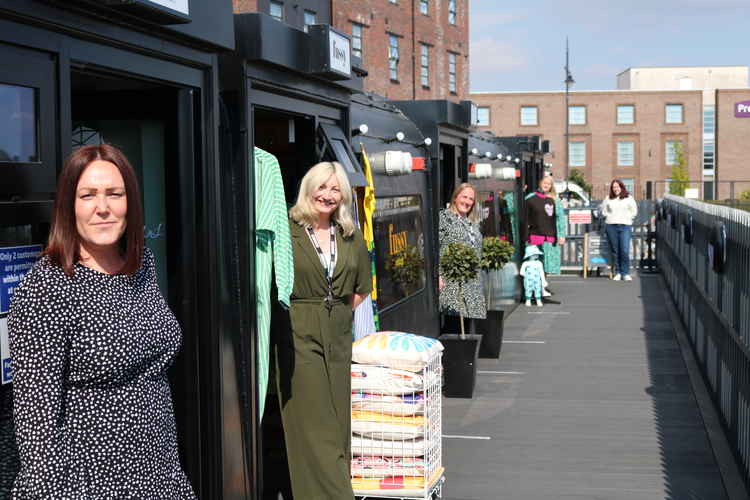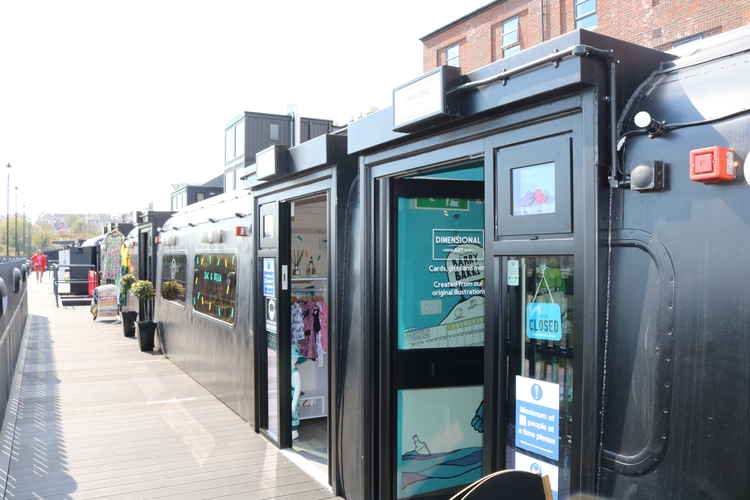 Five female-led businesses have been making waves since reopening at the award-winning Goodsheds development in Barry.
Situated near Barry's waterfront, an area fast becoming a jewel in the town's crown, the Goodsheds is the first new sustainable urban high street in the UK, pulling together food and drink, retail and leisure activities in a modern and interesting space with a focus on independent business.
Siempre Aromas, Fussy Home, Crafted Arts, Zac and Bella and Dimensional Art, form the Makers Carriage, a repurposed Gatwick express train within the development.
The Makers Carriage originally opened at the start of December 2020, before being closed suddenly by the Welsh Government as the country was put into lockdown.
Almost four months later, the female-led businesses are open to customers again – offering a unique shopping experience, bringing together the growing demand of artisan crafts and gifts in the form of a new style urban high street.
Siempre Aromas is run by Rebecca, who has always been obsessed with the sense of smell from a young age. In 2019, Rebecca decided to turn her passion for fragrance into a business and Siempre Aromas was born.
Siempre Aromas products are designed, created and handmade with love and care by Rebecca, with the end goal of filling each home with a beautiful long-lasting fragrance.
Also on the carriage is Fussy Home, the creation of Yvette Clark, offering one-of-a-kind, sustainably-sourced vintage pieces that stand the test of time.
Fussy Home prides itself on inspiring individuality in a stylish, sustainable way, designed for all budgets. Fussy Home believes that a slower way of shopping, producing less and using what has already been made is the way forward.
Gemma Robertson owns Crafted Arts, a business that started on maternity leave after Gemma developed a love of crafting and expertise through jewellery making courses.
Offering a unique experience, shoppers can customise jewellery with finger prints, handwriting, hand print charms and more.
Zac and Bella is named after the children of Hayley McGhan a fashion designer, who, like Gemma from Crafted Arts, developed her business whilst on maternity leave with her youngest child in 2016.
Zac and Bella branded baby and children's clothing and accessories are made from ethically-sourced fabric, from original designs, each made by hand on the Makers Carriage.
The final business of the bunch is Natalie Bolan's Dimensional Art, which grew dramatically online whilst on furlough during lockdown. Each card is created from an original design of Natalie's, finished by hand on the Makers Carriage.
Dimensional Art designs have grown from being solely available on cards, to now being available as prints, postcards, mirrors, keyrings, wrapping paper and more, making the shop a one-stop-shop for all occasions.
Natalie said: "The Makers Carriage creates a great environment for a business like mine to grow, alongside the buzz of the Goodsheds development. The tracks make an ideal place to pick up gifts or treats for your loved one all year round – in doing so, you'll be supporting independent businesses and helping them to grow."
The Makers Carriage is joined on the tracks by Wild Meadow Floral, Mother Nature Juice Bar, Lekker Food Co and Matt Jones Ceramics.
The Makers Carriages and the tracks are open Wednesday to Sunday, at the award-winning Goodsheds development on Hood Road in Barry.
Find out more at www.goodshedsbarry.co.uk