Women of Wales talk to the world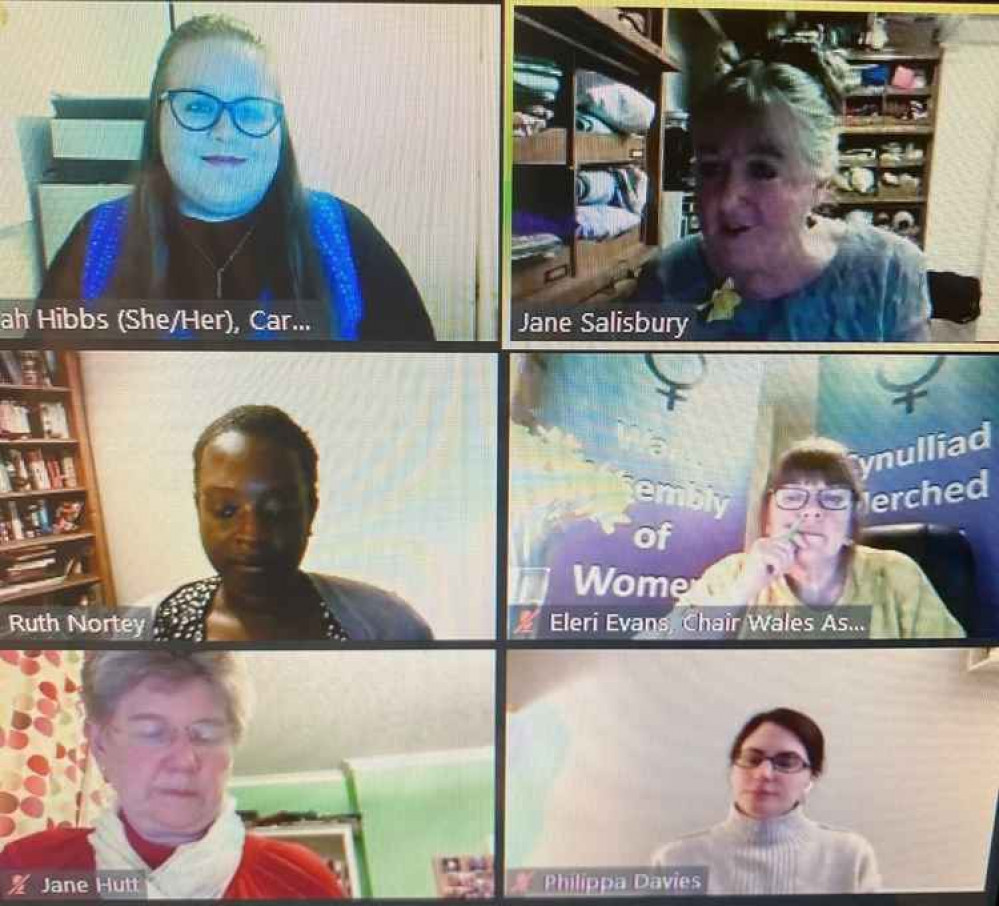 Looking at the role of women in public life in Wales. The panel of Wales Assembly of Women at the United Nations virtual meetings of the Commission on the Status of Women
High ambitions in Wales to 'build back better' for women as we recover from the pandemic were broadcast to the world when Wales Assembly of Women presented a parallel panel at the United Nation's annual conference of the Commission on the Status of Women, usually held in New York but beamed virtually across the world this year because of coronavirus.
So, the Audrey Jones Awards for Research by Women, established by Wales Assembly of Women in memory of Audrey Jones, who represented Wales Assembly of Women at numerous UN conferences campaigning for women's rights, usually presented at the group's annual conference, went worldwide.
The purpose of the Awards is to provide hard evidence to back equality campaigns, create a platform for women researchers, and build a bridge between academic study and public policy.
Three post-graduate researchers presented their findings on women in decision making in Wales in response to the key question: How Gendered is my Valley?
Leah Hibbs looked at the experiences of women in Welsh local government, Philippa Davies examined women's experiences of gender (in)equality in Welsh sport; and Ruth Nortey talked of how disabled women are represented in public life in Wales. They were introduced by AJ Awards coordinator Dr Jane Salisbury.
Among those taking part in the broadcast was Deputy Minister and Equalities Minister in the Welsh Government Jane Hutt MS, long time friend of Wales Assembly of Women and of Audrey Jones, who complimented the researchers on providing evidence to forward gender equality. She asked them to send her their findings so that she could, as with past AJ Awards, share relevant insights with her colleagues.
She described Wales Assembly of women as a "tireless, independent, campaigning" NGO and thanked the group for showcasing the crucially important matter of women's representation and leadership in Wales.
As we worked through the pandemic, she said, it was crucial to acknowledge the lived experience of people and that came from diversity in representation, leadership and decision making.
Introducing her, Wales Assembly of Women chair Dr Eleri Evans, recalled Jane Hutt was the longest serving Labour Government Minister in history, and among her many ministerial roles, she was the first woman in the UK to be appointed Minister for Finance – a time when she was named "one of the most influential people in public finance".
Opening the meeting, Dr Evans said Wales had much to celebrate on the journey to gender equality but there were still gaps. When the Welsh Government invited contributions on how people would like to see Wales re-emerge post-covid, Wales Assembly of Women put forward three positive suggestions to help women, across the generations, to enter or return to the workplace.
"The first was an apprenticeship scheme specifically for young women," she said.
"The other two were aimed at women who had taken time out of the workplace. which as many of us know, can lead to an accumulation of disadvantage. Our first suggestion for this group was a wage subsidy scheme for employers who employ women returners, and the second a call for a series of short, paid 'return-ships' – like an internship but designed for women returning to the workplace."
A recording of How Gendered is my Valley? is available on Wales Assembly of Women website.